Areas Covered
Driving Lessons in the Crawley Area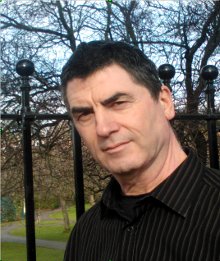 Alan Pontet offers driving tuition in Crawley and the surrounding towns and villages. If you are unsure about whether your home is included or you think that you live beyond these places, simply write or call to ask Alan whether he can come to you.
Do you live somewhere other than at Crawley? Wherever you live, you do not pay for the time it takes Alan to come to you — the appointment which you pay for begins when Alan arrives.
Alan is available in and around Crawley, including:
Balcombe
Handcross
Pease Pottage
Horsham
Charlwood
Horley
Testimonial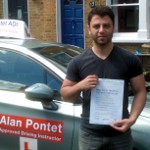 "I came from Turkey as an experienced driver and, since I am remaining in the UK, I needed to obtain my UK Driving Licence. Alan was recommended to me by my work colleague, Eddie, whose testimonial is also on this site.
Driving in the UK is different to that in Turkey — it is more developed and a higher standard is expected both from drivers and from driving tutors. Using client–centred learning skills, Alan enabled me to develop my driving skills at my own pace and to feel that I owned and was responsible for my driving standard. He also introduced me to logical routines for some particular skills where I had struggled before. I now feel more confident driving in the UK.
Thank you, Alan!"
Fikri Bostanci