Testimonial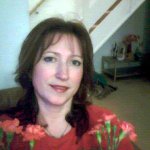 "I am from Estonia, and where I passed my driving test in 1997, driving manual transmission. Since coming to the UK in 2006, I have driven only automatic transmission, but my employer expected me to drive a manual transmission, so I decided that I needed refreshment of my manual transmission skills.
I found Alan Pontet online; his website is easy to navigate and I found all the information I needed. I chose Alan because he is local to where I live and because he has long experience in driving tuition. His response to my enquiry was quick and his flexibility with lesson arrangements suited me.
Alan's manner was professional, and his client–centred approach to driving tuition enabled me to retain ownership of my learning and to learn at my own rate.
I achieved my target and I can recommend Alan to anyone who wants further development — whatever their age and driving skills."
Lana Palm